Orthodontics for Teens in Richmond Hill
Put your teenager on the right track for a lifetime of oral health with orthodontics for teens.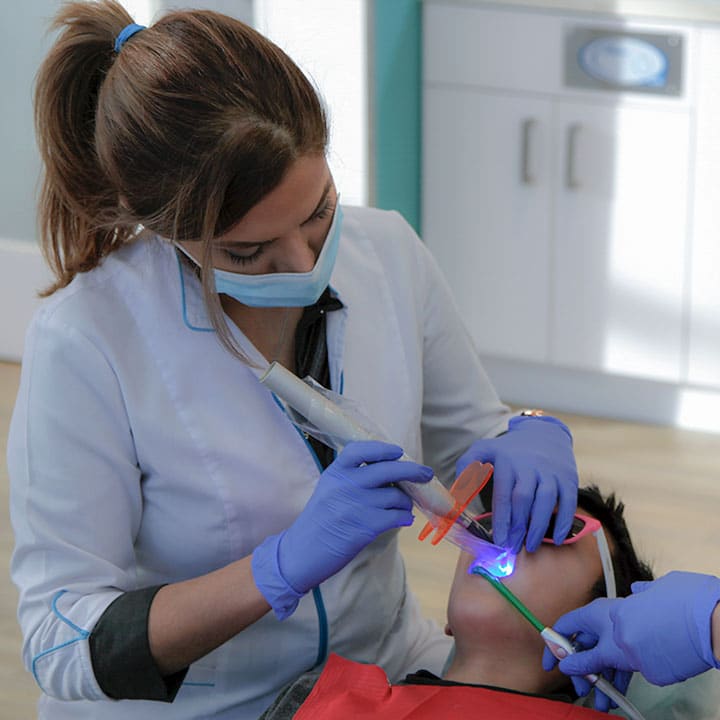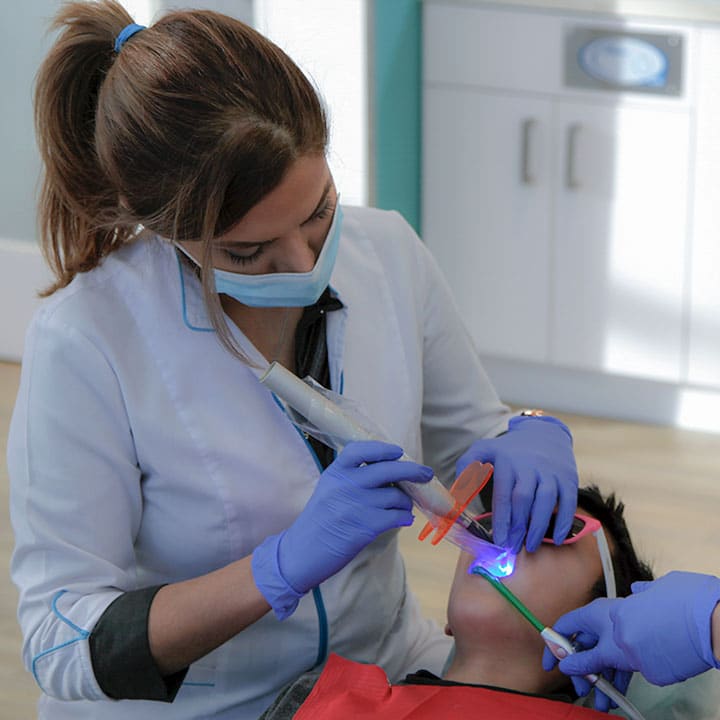 Orthodontics for Teens in Richmond Hill
Put your teenager on the right track for a lifetime of oral health with orthodontics for teens.
By the age of 13, most teenagers have lost their baby teeth. As their adult teeth emerge and begin to settle into their permanent alignment, there is no better time to apply orthodontic treatment.
Common orthodontic solutions like braces or Invisalign work to ensure that your teenager's teeth align properly during this crucial stage of oral development, putting them on the right track for a lifetime of good oral health.
With the right orthodontic solution, the specialists at My Smile Orthodontics can correct serious dental issues like misaligned bites or crowding in as little as 6 months.
Your teen might benefit from orthodontic treatment if they experience the following issues:
An overbite – when the upper teeth sit too far forward.
Excessive spacing – gaps or spaces between the teeth.
An underbite – when the lower teeth sit too far forward.
Crowding – when teeth are overlapping or impossible to floss.
Crossbite – a bite that doesn't mesh comfortably.
Pain – Chronic headaches, jaw pain, or upper back and neck pain.
Orthodontic Treatment Options for Teens

When it comes to orthodontic treatment for your teenager, My Smile Orthodontics has several options from which to choose depending on your financial situation and your teen's oral condition.
Traditional Braces
When parents hear the words "traditional braces," most picture the bulky metal hardware and wire contraptions from their youth. But metal braces have come a long way since then! Modern brackets are minimal and the wires are so slender you may not even notice them at first glance. Modern traditional braces are also easier to keep clean and much more comfortable.
Clear Brackets
For teenagers who require braces but desire the low-profile appearance of clear aligners, clear brackets offer an effective compromise. Utilizing all the hardware of traditional braces, but using clear brackets instead, these braces are almost invisible at first glance.
Clear Aligners
Clear aligner services like Invisalign are fast becoming the most popular orthodontic treatments on the market– and with good reason. When compared to traditional orthodontic methods, clear aligners make cleaning simple, reduce the number of trips to the orthodontist's office, and offer a corrective solution that is more comfortable and far less noticeable. Clear aligners can also be removed to eat, drink, and have pictures taken.
Contact us today
to schedule an initial consultation & exam.
Your consultation will include an examination of everything from your teeth, gums and soft tissues to the shape and condition of your bite. Generally, we want to see how your whole mouth looks and functions. Before we plan your treatment we want to know everything about the health and aesthetic of your smile, and, most importantly, what you want to achieve so we can help you get there.
Frequently Asked Questions
Will my braces interfere with my school activities like sports, playing an instrument, or singing?
Does Invisalign hurt?
Ideally, orthodontic treatment would occur in younger patients before most adult teeth have arrived. If you are a parent, we recommend bringing your teen in for a consultation. But don't worry! There are orthodontic treatment options available for adults too! It's never too late.
How long do I have to wear Invisalign?
Braces do not hurt when they are first applied. After they begin to shift your teeth some discomfort may be felt. Most patients describe the feeling as more annoying than painful. That being said, if you have any pain or discomfort, let us know! There are solutions available to make your treatment as comfortable as possible.
What foods should I avoid with braces?
Avoid food that might damage your braces (like candy apples, caramel, or corn on the cob) or may be difficult to clean out of braces (like caramel, gum and popcorn). You may also want to avoid sugary or acidic foods which will be more difficult than usual to clean off your teeth. Clear braces can become stained by some foods like beets, curry and kraft dinner.
My wire, brackets or tray broke. What now?
Call us right away! Don't wait until your next appointment.
How do I floss with braces?
Floss threaders and super floss are available and specially designed for flossing your braces or permanent retainers. We'd be happy to show you how to floss your braces at your next appointment.
What is the Age Limit for Orthodontic Treatments?
What is the Age Limit for Orthodontic Treatments?

Pain Free Braces for Teen

Very Helpful Staff at My Smile Orthodontics!

A 10/10 Experience at My Smile